2017 Pre-conference Workshops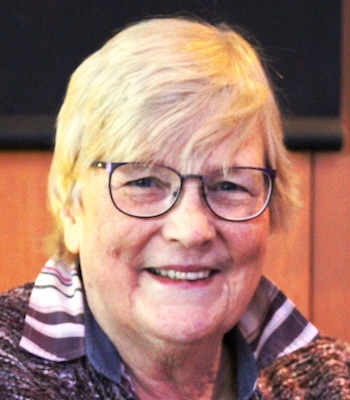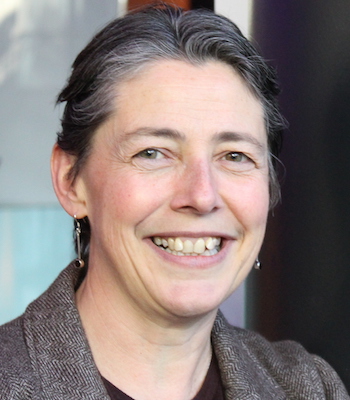 A Pragmatic Approach to Mentoring
Jane Lewes
and
Eileen Murphy
Part A: The Building Blocks of Mentoring Relationships
Part A will focus on the six building blocks required to guarantee a mentoring relationship of genuine worth: the personal ethics of the mentor, the preferred learning styles of mentor and protégée, the learning agreement between mentor and protégée, the protégée's learning plan ("route map"), notes to track progress, and the mentor's reflections on practice.
Our experience in designing and delivering workplace mentor development programs confirms that these "building blocks" are the foundation of every effective mentor–protégée relationship, providing a clear framework for building mentoring competencies to underpin excellent practice. We will introduce each one, encouraging exploration through short and snappy practical exercises to reinforce learning. show more
Activities will include:
• What should be included in a statement of personal ethics?
• What is your learning style? How does this affect your mentoring?
• What does a pragmatic learning agreement look like?
• Goal setting
• Taking notes, not writing reams!
• The value of reflective practice
Part B: Five key skills of the effective mentor
The session will focus on:
• Trust and rapport; without these, there can be no mentoring
• Active listening; a challenge to effective listening
• The potential of powerful questions; the catalysts for transformational mentoring
• Feedback techniques; keeping it constructive
• Commitment to action; keeping the focus on results
We will introduce each of these five key skills and will help you practice them using explorative, hands-on exercises.
Participants will receive a range of takeaway tools for their own mentoring programs. In addition, we will be making extensive use of the unique coaching/mentoring model Dialogi to assist participants in applying all five key skills within a structured mentoring "conversation". show less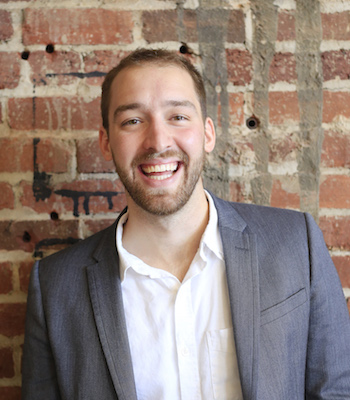 The Power of We: Creating Community through Positive Social Risks and Conversations that Matter
Chad Littlefield
Co-founder and CEO of We!
How might we create more conversations that matter? Chad Littlefield, TEDx speaker, will facilitate a deep dive pre-conference session to unpack this question. You will be left with a compelling and thoughtful perspective on how to break down communication barriers and boost connection and engagement in your programs. The session will introduce a new framework for viewing our interpersonal interactions leading to the development of critical skills for success in mentoring relationships. Chad's style is lively, highly interactive, and rooted in both research and stories of his practical experiences working with clients. To make the power of "we" come alive, we will experience exercises featuring We! Connect Cards™ - a tool being used in over 50 countries around the world to create conversations that matter. show more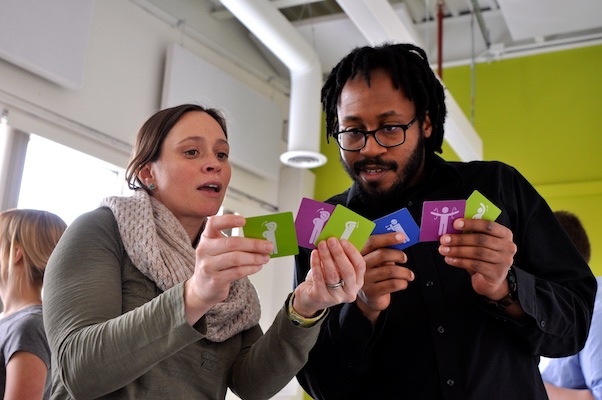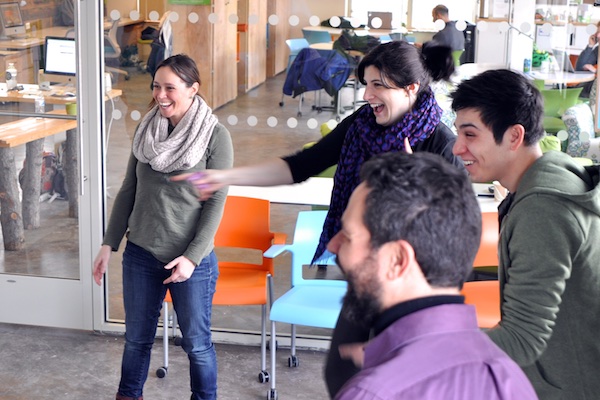 When you get a group of smart, passionate people in a room together, the potential is high. The purpose of this session is to transform that potential into new connections and practical learnings that will grow and develop both you and your programs. Additionally, everyone will leave with concrete tools and takeaways to create more impactful connections.
Chad pulls lessons and stories of his experience working with top companies like JetBlue and Airbnb to apply lessons about how to scale the culture and impact of your mentoring programs and communities.
View more about Chad and his work at his company's website: www.weand.me
show less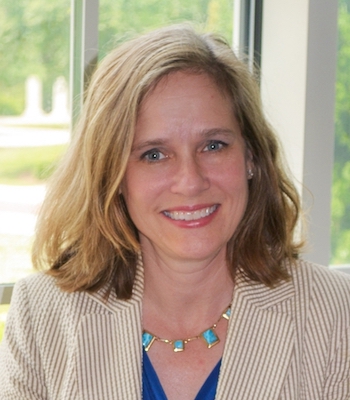 Evaluating Mentoring Programs: A Review of Benchmarks and Assessment Techniques to Monitor and Improve Your Program.
Laura Lunsford
University of North Carolina Wilmington
Successful mentoring programs are tailored to individual and institutional needs. In this workshop you will review common elements to successful programs, while developing benchmarks and creating a plan to monitor and improve your program. This interactive workshop will review case studies and ideally, examples from participants to engage in learning that 'sticks'. Bring what you use in your evaluation efforts to the workshop for group sharing, critique, and improvement. You will learn how to: design activities that support program goals; monitor activities and relationships for early interventions; collect evidence; and, prepare compelling reports. All attendees will receive a copy of Lunsford's recent Handbook for Managing Mentoring Programs.
2017 Plenary Sessions
Mentoring that Matters: Using the Power of Mentoring to Help Veteran Transitions
Tammy Allen
University of South Florida
With an estimated average of 200,000 talented and experienced military members transitioning from the military to the civilian workplace each year, U.S. companies and organizations have responded in concerted fashion to assist with this transition and take advantage of this strong source of talent. Veterans adjusting to the civilian workplace culture face a number of challenges such as different levels of uniformity and formality in language, dress, conduct, etc. In this talk I will review the features of mentoring programs designed to help veterans with this transition and their potential for impact for the veteran workforce population.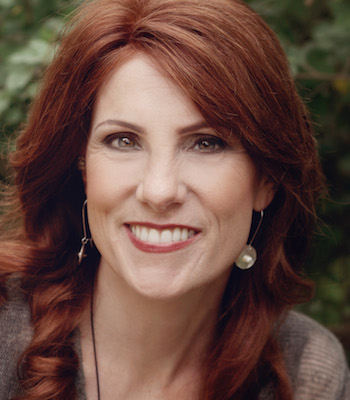 This is your Brain on Mentoring: The Neuroscience of Creating the Optimal State for Receptive Engagement
Ann Betz
Co-founder of BEabove Leadership
As human development practitioners, whether mentors, coaches, or counselors, we are ultimately concerned with wanting those we serve to connect, engage, and be able to make the changes they desire. In this fun and lively plenary session, neuroscience and human development expert Ann Betz will take you through current research on the neuroscience of connection and engagement, exploring how we can more effectively put others' brains in an open, receptive state where learning and change can occur. show more
Ann will share her insights about the intersection of coaching and mentoring, and how some of the simple, yet classic tools of professional coaching are highly useful in creating the kind of brain response where the client or mentee is at their most creative, open and capable. You'll walk away with new insights, ideas, and ways to practically apply the learning. show less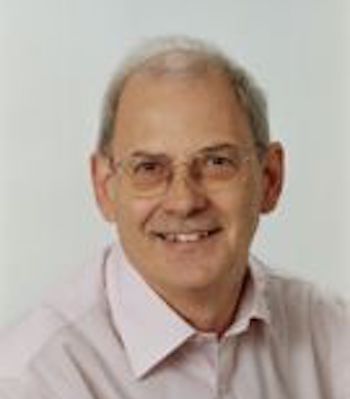 The Future of Supported Mentoring — What's Happening Now and What Comes Next?
David Clutterbuck
European Mentoring and Coaching Council
With a few, isolated early exceptions, supported mentoring programmes emerged less than 40 years ago. Their evolution over that time has been rapid, both in North America and around the world. show more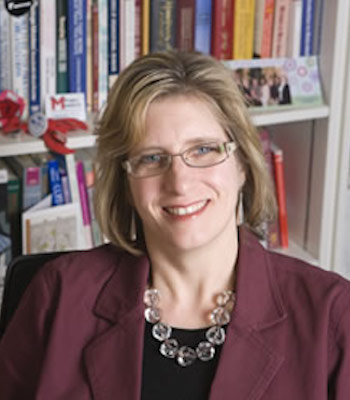 East Meets West: How Mindfulness Might Be Leveraged to Enhance Mentoring
Lillian Eby
University of Georgia
In recent years there has been an explosion of interest in the application of mindfulness principles to organizational and educational settings. Mindfulness is a state of consciousness characterized by awareness and observation in the present moment without reactivity or judgment. There are also reliable between-person differences in mindfulness, suggesting that mindfulness has trait-like features as well. The evidence base linking mindfulness to positive psychological, behavioral, and physiological outcomes is strong and well-established. show more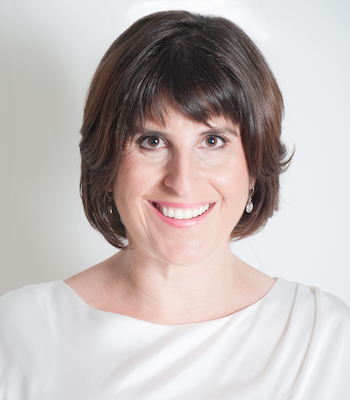 Cultural Competency in Mentoring: Strategies for Connecting Across Difference
Lisa Fain
Center for Mentoring Excellence
There is near universal consensus that paying attention to Diversity and Inclusion is beneficial for student, staff and faculty engagement and organizational success. Often, organizations employ mentoring programs to effect inclusion, or to help promote diversity within the organization. Rarely, however, do participants in these mentoring initiatives understand how much difference in culture, background and perspective can impact the mentoring relationship or how to leverage those differences to maximize the effectiveness of mentoring. This session will introduce a model of cultural competency, create deeper understanding of the pillars of culture, and offer concrete strategies on how to leverage differences to create understanding, trust and results in mentoring.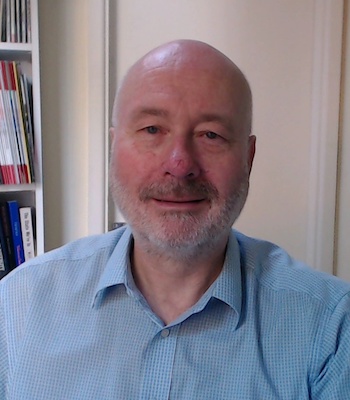 Adding to the Mentor's Repertoire or Innovation in Mentoring Practice Through Coaching Skills
Bob Garvey
Both mentoring and coaching often share similar skills and processes. Much depends on the context and the purpose of the mentoring as to when to use coaching skills.
In this keynote I will explore the skills from a specific technique in coaching known as 'solution focus'. This is a particularly effective process in helping people to resolve difficult problems and enabling them to become 'unstuck'. show more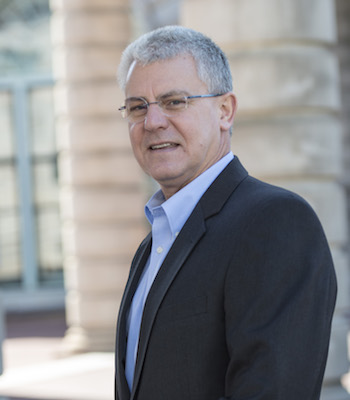 Competence, Boundaries, and Cultural Humility: Toward a Mentoring Code of Ethics
Brad Johnson
US Naval Academy, Johns Hopkins University
Strong and enduring developmental relationships often progress along a relational continuum from transactional and formal to transformational and relational. As a relationship becomes more mutual, reciprocal, and emotionally bonded, mentors may experience several relationship-based ethical tensions. After all, like all human relationships, mentorships are fluid, complex, and sometimes messy and dysfunctional. Persistent mentoring tensions and quandaries often center on relationship formality, competence in the mentor role, advocacy versus evaluation, privacy and confidentiality, intimacy and attraction, boundaries, equal access by diverse mentees, and cross-cultural competence. This plenary session will frame mentoring relationships as fiduciary relationships, special relationships in which a mentor accepts the trust and confidence of a mentee to act in the latter's best interest. Mentors must act with the utmost good faith and—whenever possible—always for the benefit of the mentee. This session will conclude with a proposed mentoring code of ethics.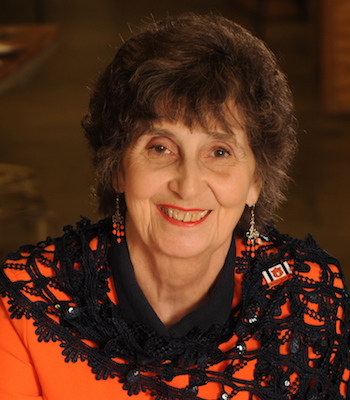 Exploring the Cultural Aspects of Mentoring
Frances Kochan
Emeriti Auburn University
Mentoring is a complex and varied relational endeavor, which is growing in international prominence. The success of failure of mentoring programs is dependent upon many factors. Among the most prominent, and yet also most overlooked of these factors are the cultural values, beliefs and mores of the individuals, organizations and the society in which the relationship or program exists. Although there is an expansion of mentoring endeavors on an international scale and increasing recognition of the impact of culture on mentoring endeavors, the research on this topic, although growing, is still very limited. show more
One of the reasons for this limited research is the difficulty in identifying the connections between culture and mentoring purposes, relationships, program structures and strategies and anticipated and achieved outcomes. This session presents the underlying cultural purposes of mentoring. It includes a practical strategy participants can use to determine these purposes and to identify cultural factors that may hinder and foster mentoring success. It should be of value to those seeking to create cross-cultural mentoring endeavors, to those seeking to develop, strengthen and/or evaluate mentoring programs in general and to researchers interested in the impact of cultural factors in fostering successful mentoring endeavors. show less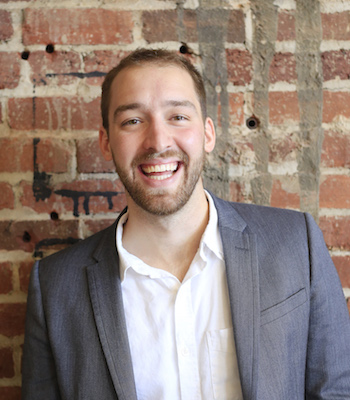 Ask Powerful Questions: Create Conversations that Matter
Chad Littlefield
Co-founder and CEO of We!
How might we foster a culture of asking more powerful questions? Chad Littlefield, TEDx speaker, presents a compelling and thoughtful perspective on how to make a shift in both mindset and a culture from a place of "me" to a place of "we."
The session will introduce a new suite of tools for building relationships of trust in a mentoring context. Chad's style is lively, highly interactive, and rooted in both research and stories of his practical experiences working with clients. The purpose of this session is to transform regular conversations into high-impact moments of learning and development. Additionally, everyone will leave with concrete, fresh tools to better their mentoring programs.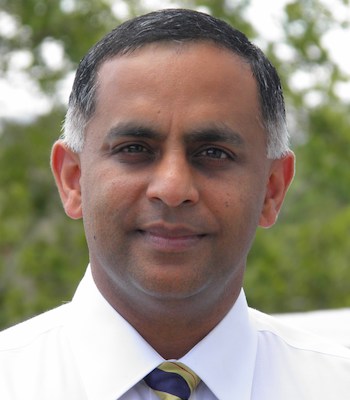 Health Sciences Center Faculty Mentoring in Scholarship is Useful...but first train the trainer
Akshay Sood
University of New Mexico School of Medicine
Rationale: There is a nationwide shortage of mentors for faculty mentees engaged in scholarship, particularly at small-sized institutions. While mentee training programs are common, few programs focus on developing mentors. A recent randomized control trial has demonstrated that a competency-based research mentor training program at large academic centers using an eight-hour face-to-face interactive session can improve mentors' skills. The University of New Mexico Health Science Center (UNM-HSC) has a novel program, using online and face-to-face sessions, to help faculty develop into effective mentors. show more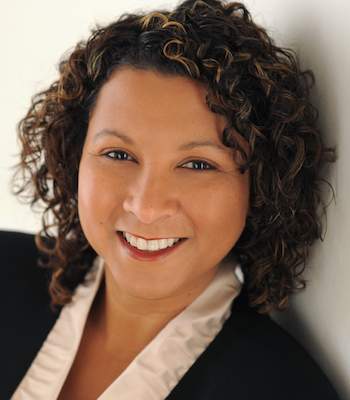 Mentoring and Leadership Insights for Millennials (NOT About Millennials)
Tamara Thorpe
In 2012, Millennials became the most researched generation of our time. Since then the amount of research on this generation has increased exponentially, covering various aspects from workplace trends and social engagement to financial habits and sexual tendencies. With the vast amount of research and data available, there is still an alarming disconnect between today's organization and this next great generation. A recent Gallup report found that only 29% of millennials are engaged in the workplace, resulting in very high turnover of millennial talent which costs the U.S. economy approximately $30.5 billion annually. show more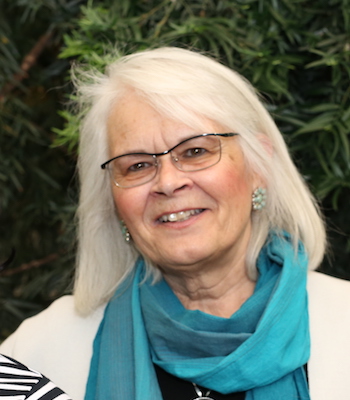 Embracing Who We Are: The Significance of Narrative in Successful Mentoring and Inclusion
Maggie Werner-Washburne
University of New Mexico
In thinking about decades of mentoring, I have come to believe that mentoring success comes from the two-way conversation, a sharing of narratives between mentor and mentee. When we think of "what stuck" in what we gave a mentee and what they gave us, it is usually the story of each person that we remember. So, as mentors, it is incumbent on us to spend time remembering our personal narratives, pulling out the lessons from our experiences, and thinking more deeply about "our" story. show more
Each of us has a second, physical narrative. It is in the DNA in every cell that contains sequences from all our ancestors. Each of us is the physical embodiment of a successful human lineage, so, in a real sense, we ARE our family stories and the unknown stories of ancestors whose survival was key to our story today.
When we come to the table, if we wrap ourselves in our ancestral narrative, owning all the victories and defeats and loves and losses, it allows us to speak with greater depth. It makes us stronger. As each of us continues to learn from our personal narrative, we also become stronger, deeper individuals and better mentors and mentees.
Because every person brings these two narratives to the table and we strengthen connection by hearing and telling our narratives, this sharing lays the groundwork for inclusion and building innovative, diverse teams. Thus, in a real sense, our stories are key to our success as mentors and in life. show less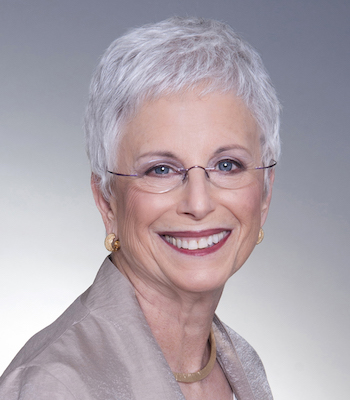 Looking Back/Moving Forward
Lois Zachary
Center for Mentoring Excellence
Lois Zachary surveys the mentoring landscape and reflects on how it has evolved over the last ten years. She offers her unique perspective on how the terrain has changed, what the lay of the land is now and what the most likely next stage will be. Dr. Zachary will offer practical tips and raise penetrating questions for us to reflect on and discuss together as a community of mentoring researchers and practitioners moving forward.